Art Director: Lindsey Breh
Copywriter: Dan Murphy
Videography: TMG
This campaign was created to evoke emotion around the Hammer Strength brand, instead of being focused on a specific product.
Hammer Strength products are literally built to higher testing standards than those of competitors. We illustrated that in an emotional way by finding athletes from all walks of life who have inspiring stories. Those who live their lives to higher standards.
The stories were told through video interviews, blogs and social posts. And the theme of the Hammer Strength Standard resonated so well that it carried into future marketing efforts.
"There are notable athletes, some professional and some not, who excel in the face of adversity. They simply do things differently and aren't satisfied with just being good enough. These standouts raise the bar and live their lives to a higher standard. Similarly, Hammer Strength isn't content being ordinary. Our equipment is constructed to be better than the rest, and just like these athletes we're highlighting, Hammer Strength is built to a higher standard."
---
Hammer Strength Standard Hype Video
---
Jimmy Gavin, Professional Basketball Player
Instagram Post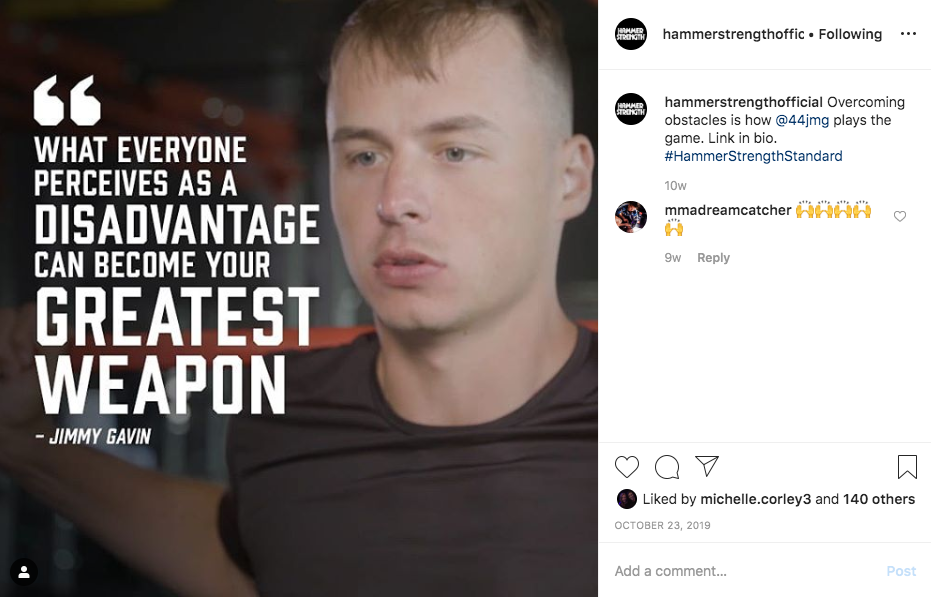 Blog Post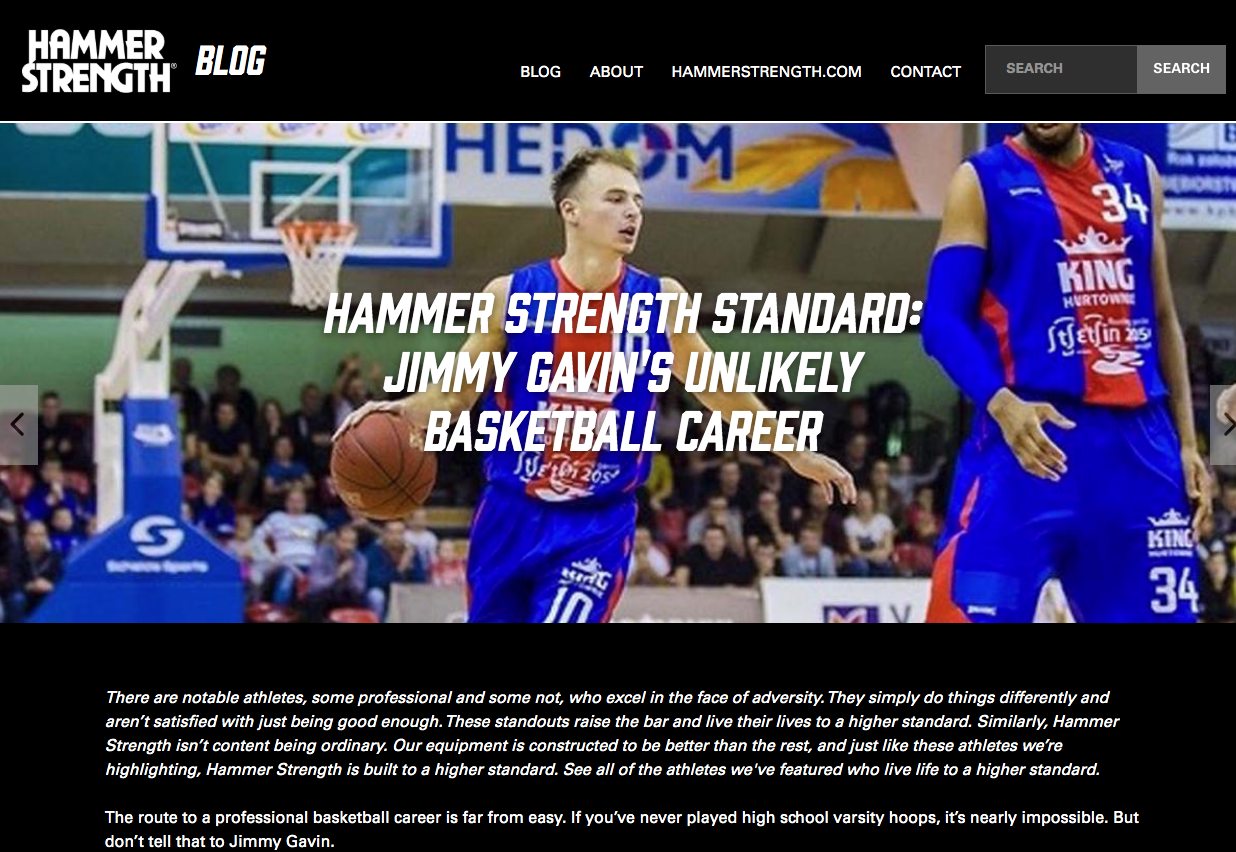 CLICK TO CONTINUE READING JIMMY'S BLOG
---
Chantae McMillan, Olympic Athlete
---
Martin High School
---
Charles Robinson, American Ninja Warrior
CLICK TO VISIT THE HAMMER STRENGTH INSTAGRAM PAGE TO VIEW THE REST OF THE SERIES